Westpac Bank in Australia is facing one of its gravest crises from systemic AML/CTF failures over a 5-year period that contravened the AML/CTF Act on over 23 million occasions.
Read More
Topics: risk manangement, machine learning, money laundering, AML/BSA, regulatory compliance, agile compliance, AML/BSA/CTF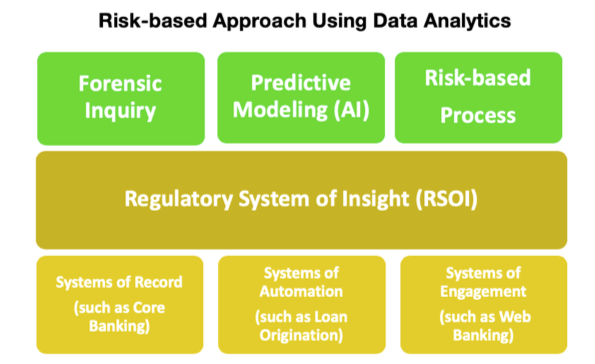 The Legacy Approach
In last week's article, we discussed Rules Engines vs Machine Learning for AML/BSA/CFT compliance. In this article we differentiate legacy AML process from modern a Agile Compliance approach. The legacy AML process consists of on-boarding customers, transaction monitoring and reporting. These processes are hard-wired into the software by technology companies and have been used for years.
Read More
Topics: machine learning, money laundering, AML/BSA, regulatory compliance, FFIEC