Interview: Pradeep Ananthpadmanabhan, CTO Vivaki
Date : January 10th @ 11 am PST
Big data technologies are reshaping the marketing landscape in more ways than we have seen before. Digital Marketing will have an increasing share of the marketing budget and will be executed with emerging technologies in advanced analytics. Digital marketing will require a change in processes and skills of marketing personnel. This month, Shirish Netke, president of Amberoon interviews Pradeep Ananthpadmanabhan, chief technology officer for Vivaki, a division of Publicis Groupe that oversees digital and media.
During this webinar we will discuss:
How marketers will leverage big data to create "rich" segments
Targeting customers who are most likely to buy
Driving ROI from investments in big data and digital marketing
Pradeep is responsible for envisioning and executing the engineering strategy that supports Vivaki's suite of data-driven applications. This includes their digital advertising trading desk as well as one of the world's largest data warehousing/BI operations. Both are targeted at increasing the ROI on advertising spend through the strategic use of technology.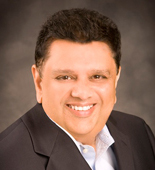 Shirish Netke President
Amberoon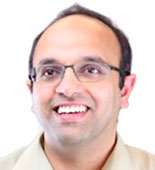 Pradeep Ananthpadmanabhan
CTO, Vivaki