Advice for Email Marketers - "Show Them the Love"
Last week Carpe Datum Rx sat down with Laurie Beasley, the CEO of Beasley Direct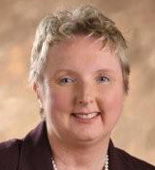 Marketing. Laurie is the president of the Direct Marketing Association of Northern California and is also a faculty member at the Online Marketing Institute. She has worked with numerous clients on their email strategies including market leaders such as Safeway, Intuit and Webex.
We asked Laurie to address a key question which is on the minds of several marketers today, "Is Social Media Killing Email?"
Citing research done by leading marketing agencies, Laurie had some interesting facts on how direct marketing was changing with the advent of social media. She believes that email marketing will become increasingly important for marketers in years to come.
Here are a few highlights from the interview.
Compelling ROI. The typical ROI on email is 150%-300% based on established metrics. This is causing companies to invest more resources in email marketing compared to social media that is harder to measure.
Relevance. Relevance. Relevance. Marketers need to focus on relevance The number one reason subscribers disengage with email is lack of relevance. Marketers have a great opportunity to impact revenue by generating content and targeting it segments of their population based on relevance.
Marketing Skills. Email marketing requires a combination of technical skills and creative skills that are very hard to find. This is often a gating factor in implementing an effective email strategy.
Laurie observed that Business-to-Consumer marketers, especially retailers are doing a good job giving them relevant content and looking at ways to increase customer "delight". In response to a question on advice on engaging with customers, Laurie summarized it in one statement – "Show them the love".
References