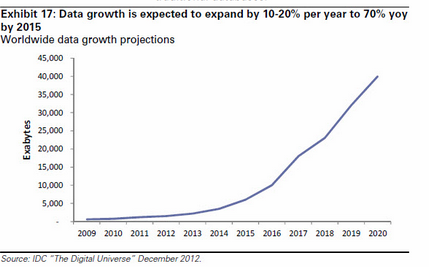 The following
eight secular disruptive themes
are what Goldman Sachs believe have the potential to reshape their categories and command greater investor attention in the coming years.
The Eight Themes
E-cigarettes – The potential to transform the tobacco industry
Cancer Immunotherapy – The future of cancer treatment?
LED Lighting – A large, early-stage and multi-decade opportunity
Alternative Capital – Rise of a new asset class means growing risk for reinsurers
Natural Gas Engines – Attractive economics drive strong, long-term penetration
Software Defined Networking (SDN) – Re-inventing networking for the cloud era
3D Printing – Disruption materializing
Big Data – Solutions trying to keep up with explosive data growth and complexity
These eight themes – through product or business innovation – Goldman claims are poised
to transform addressable markets or open up entirely new ones, offering growth insulated from the broader macro environment and creating value for their stakeholders.